Becoming Unassailable: the podcast

Season 2 Episode 6: How to Bring People Onto Your Team Even When You Didn't Hire Them
In this episode, Singer Buchanan gives a masterclass in how to bring new people onto the team, make them feel valued, and engage them into the team. What's more? He explains how to do this even when you don't have control over who gets hired onto your team.

Season 2 Episode 5: How to Leverage Your Experience to Build a Great Team
In this episode, Krisann Hodges shares practical tips and insights, from her years of experience of leading teams at multiple levels, to build a great team.

Season 2 Episode 4: How to Make Your Team and Organization Elite with Spencer Tenney
In this episode, Spencer Tenney, President and CEO of the Tenney Group shares his insights on how to make your team and organization elite.

Season 2 Episode 3: How to Put Windows in your Silos with Commissioner Carter Lawrence
In this episode, Commissioner Carter Lawrence, the commissioner of the Department of Commerce and Insurance in the State of Tennessee government, shares a number of very practical insights and tips on how to build a functional, collaborative, and aligned leadership team.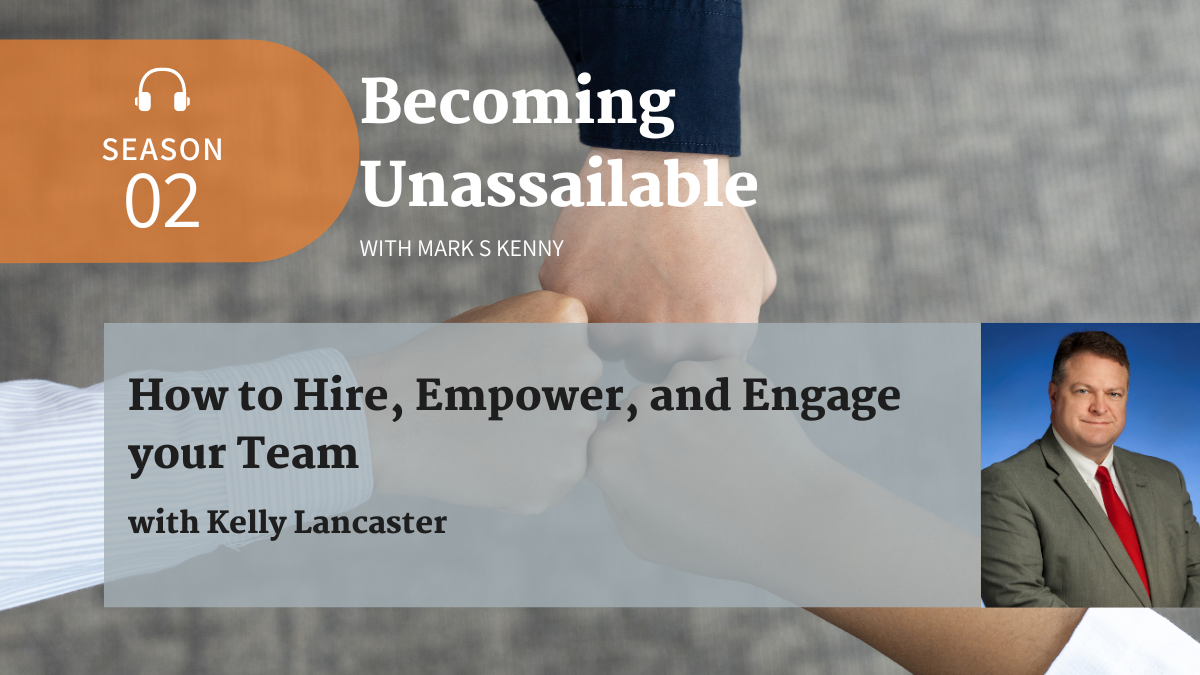 Season 2 Episode 2: How to Hire, Empower, and Engage your Team with Kelly Lancaster
In this episode, Kelly Lancaster shares from his plethora of experience leading teams in a variety of settings: state government, hospitals, security, etc. He is loaded with practical insights and experience to offer including: Kelly's key strategy to building a successful, cohesive team, how to actually empower your team, the simple secret to successfully leading a team remotely, how to change your interview process in order to hire people that stay and not leave your team after 6 months.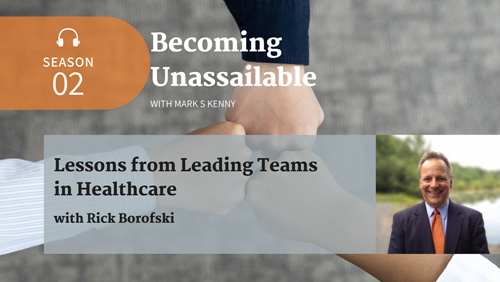 Season 2 Episode 1: Lessons from Leading Teams in Healthcare with Rick Borofski
Rick is CEO at the Diocese of Nashville, which really means that he leads not just one but two separate corporations / healthcare ministries: a 217 unit section 8 affordable housing corporation and a 98 bed assisted living corporation. In this episode, Rick shares many practical lessons from his experience in executive leadership, including factors in his success, key practices and tactics, challenges, his secret sauce, and his next level of success.
SCHEDULE A CALL
Schedule a call with Mark to discuss how one of his consulting, speaking, or training programs can help you build functional, collaborative, aligned teams.