Embrace Forward Change, Together
Through his strategic consulting, speaking, and training programs, Mark helps leaders build functional, collaborative, and aligned teams.
Book a Strategy Call
STRATEGIC TEAM CONSULTING

Have you ever wondered why some organizations thrive in disruptive times while others don't?
Today's organizations are facing a magnitude of overwhelming challenges, including constant disruption, employee retention, workforce shortages, supply chain issues, recession threats, lack of engagement, and burnout.
For any leader hoping to build a legacy of lasting success, knowing how to tackle any of these problems can feel like an exercise in futility.


It's time to start solving the right problem.
Organizations that achieve lasting success embrace forward change together – without the politics, confusion, and nonsense – instead of their people, teams, and departments mired in dysfunction or constantly moving in separate directions.

That's where Mark comes in. Mark helps leaders build functional, collaborative, and aligned teams. When your leadership team is aligned and healthy, your entire organization becomes equipped to thrive regardless of today's challenges.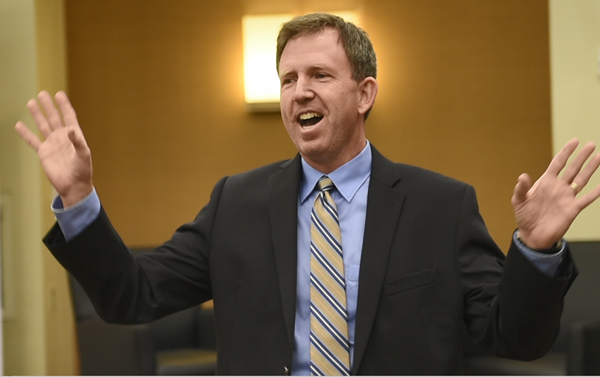 What a thought-provoking day we had yesterday, Mark. I think I speak for our entire
team to say that we are indebted to you. We are indebted to you for wanting the
best out of each one of us as individuals, as a team and for Standing Stone. You
bring clarity where we are foggy and have given us the tools which can
strengthen us not for a moment but undergird our foundation.
John Duval | Standing Stone

Give your executive and leadership team the clarity and breakthrough moments they need to become a more functional, collaborative, and aligned team.

Through his interactive and engaging speaking programs, Mark delivers transformative, practical, actionable steps for building functional, collaborative, aligned your teams.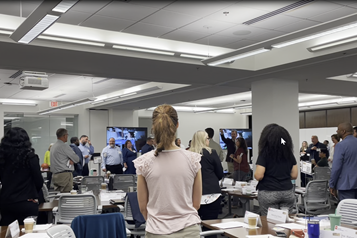 Training Programs
Mark's workshops leverage proven methodologies to equip leaders to transform their groups into functional, collaborative, aligned teams.
A lot has been said about the massive disruptions and rapid change that is shifting the foundations of our workplace. And when everything is said and done, the stories will emerge of how some teams and organizations were able to overcome the obstacles to become truly great, while others floundered, or worse, faded away.
So what is it that makes the difference between these two?
I firmly believe it comes down to building highly functional, collaborative, and aligned teams — especially at the leadership level. Healthy, cohesive, productive teams promote collaboration, engagement, and diversity of thought which are all primary factors in insulating organizations from the numerous external threats that challenge a company's continued success. Unhealthy, misaligned teams create turbulence, frustration, and confusion for everyone downstream.
I work with leaders to build functional, collaborative, and aligned teams to overcome today's overwhelming obstacles and embrace forward change together.
Top 5 Reasons to Work with Mark Kenny
Has A Passion for Building Healthy Teams
As a lifelong Green Bay Packers Packers fan, Mark became fascinated at an early age with the question of what makes some teams truly great, while others… not so much. Through watching years of Packer's ups and downs, he discovered that it wasn't just the team on the field that makes the difference… but the organization as a whole, working together as one, cohesive team that leads to lasting success. Today he applies these principles in his strategic team consulting programs, speaking programs, and training workshops to equip leaders and their teams with the tools they need to build functional, collaborative, aligned teams.
Mark Doesn't Just Talk the Talk
Mark doesn't just speak about how to build functional, collaborative, aligned teams, Mark lives it. Mark has worked with hundreds of teams in over 300 organizations throughout his career spanning multiple industries including technology, healthcare, government, manufacturing, engineering, financial services, and retail. He has led, and been led, and today he works with leaders to create healthier, more cohesive teams and organizations.
Knows the Formula to Building Functional, Collaborative, Aligned Teams
When leadership and functional teams feel stuck, become disengaged, lack trust, or have just hit a plateau it creates a ripple effect that negatively impacts the entire organization. Mark has for years undergone extensive training and certification in industry leading, transformational methodologies, proven to get your team unstuck to create a high trust environment where everyone flourishes.
Powerful Content You Can Put Into Action
Mark delivers actionable, powerful, and easy to digest steps to transforming your group into a functional, collaborative, aligned team. Mark understands that when it comes to equipping your organization to thrive in volatile times, your team needs more than the traditional platitudes and industry buzz words—they need practical, real-world strategies to serve as the roadmap to lasting success.
Engaging and Approachable Style
Executives, leaders, and teams love Mark. His down-to-earth, approachable style will capture the attention of the entire organization. He uses his real-world stories, experiences, and interaction to provoke thought and create a lasting, memorable experience. Through his transformative strategic consulting, impactful speaking programs, and actionable training workshops, Mark's connection with his audience leads to breakthrough moments.